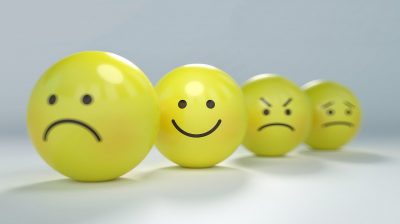 Hopefully your mood today is like the happy emoji in the picture. When I started drafting this post, I was smiling like that–until I got deeper into my research and discovered that I screwed up when I previewed the subject for you last time around. I said that the irrealis is a subset of the subjunctive mood, and a counterpart to the mandative subjunctive that we were talking about in that post. Well, it turns out—it's not. The irrealis is actually a whole separate mood—hence the title of this installment. 
(That, by the way, is one of the things I love about doing these blogs—I learn a lot from the research!)
So let's backpedal a little bit and finish up the subjunctive mood, and then we'll go on to the irrealis. To review quickly, the mandative subjunctive we talked about last time is for demands, requirements, requests, recommendations, or suggestions, such as:
Last week Carol insisted that Pat go to the movies with her.
We request that the attendant lock the garage at night.
The same subjunctive form—the unmarked form of the verb, with no endings, no matter which person, or singular or plural—can also be used for hypothetical situations where there is a decent chance of the statement coming true, such as:   
Brian made back-up copies of the report lest it be accidentally deleted.
We made sure to stock up on supplies for fear that the hurricane hit hard. 
Jenny is always remarkably patient with her toddler, whether he be sleepy, grumpy, or rambunctious.
These might sound rather formal or just a bit strange—but they're all correct. And of course they could all be written in the more everyday indicative mood, such as Jenny is always remarkably patient with her toddler, whether he is sleepy, grumpy, or rambunctious. Nevertheless, you can see that in each case there's a reasonable chance that the hypotheticals could come true: the report could get deleted; the hurricane could hit hard; and Jenny's little boy probably goes through all those moods (and many more) in the course of a typical day.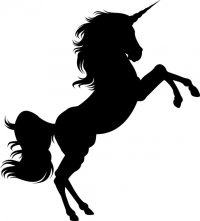 The irrealis ("not real") mood, however, is for hypotheticals that are clearly not true or have very little chance of ever coming true. In English, the only place that the irrealis is grammatically marked is with the use of were, such as in this phrase that we say all the time without even thinking about it:
If I were you…
Have you ever heard anyone say If I was you? I've lived in several different regions of the U.S., and I don't think I ever have. But you get the point—when you say If I were you, you clearly are not the other person to whom you're speaking, nor will you ever be.
But how about this one:
If Blake were better qualified, he would get the job.
As opposed to:
If Blake was better qualified, he would get the job.
The first variant implies that Blake will most likely never be able to improve his qualifications enough, but the second leaves the possibility a bit more open. So this is another function of the irrealis mood's were—to convey a sense of what grammarians term factual remoteness.
And that leads us very neatly into our closely related subject for next time: the conditional. Until then, be on the lookout for hypotheticals in both subjunctive and irrealis moods, paying particular attention to whether they're situations that could reasonably come true or not. If you find some good examples, please share them below!